Mission
Our mission with samedi is to support the relationship between physicians and patients through digital services, making healthcare treatment coordination between all parties simple, safe and efficient
The efficient and effective networking of specialists and patients with e-health and digital solutions in a single medical practice or clinic is only the beginning - of the high-quality future of care.
We accompany patients along the entire patient journey: from online appointment booking, online forms, video consultation to digital referral and 80+ other modules.
Vision
Healthcare is facing significant changes. We believe that processes will become more precise, and healthcare now and in the future will be based on individual benefit. The patient journey, for example, will be characterized by patient empowerment and, thanks to e-health solutions and telemedicine, digitalization will positively change every fiber of healthcare. This will lead to an increase in the health of our society and that is our mission.
"In 10-15 years, my samedi app will know when I need to go to the doctor/clinic based on my vital data, automatically make a doctor/clinic appointment and guide me directly to the treatment room of the respective specialist without waiting times thanks to real-time practice/clinic control." - Prof. Dr. Alexander Alscher
These are the values we live
Our values at samedi describe what we live and respect every day in our communication with each other and in our dealings with our customers! They stand for what is really important to us and form the foundation of our mission.
Security
Security is an existential part of our DNA. While we take calculated risks in other places and promote innovations, our commitment to highest security is uncompromising.
Innovation
Innovation is our self-promise: That means constantly challenging the status quo, developing new solutions and outdoing ourselves.
Service
We value all employees, customers and partners and treat them with respect, dignity and professionalism.
Functionality
We value immediate functionality that delivers real value, combining technological advancement with humanity.
Community
We are successful because our team is made up of people with different ideas, talents, interests, and cultural backgrounds.
Integrity
We achieve trust through responsible actions and honest relationships.
Founder's Story
Driven by a personal healthcare experience and the time-consuming and difficult coordination of coordinated medical appointments, we came up with the idea to make healthcare appointment management more patient-friendly in 2008. It all started with the idea of establishing online appointment booking – similar to that in other industries – for doctors.
"I book my hotels online, my train or plane ticket, and reserve my restaurant table online – so why not my doctor's appointment?"
Based on this simple approach, we founded samedi GmbH in 2008. However, we quickly realized that making a doctor's appointment is much more complex than booking a restaurant table online. A wide variety of information and factors play a role and must be taken into account – starting with the patient's pre-existing conditions, the various resources of the doctor's office, the services that vary from health insurance company to health insurance company, and even the patient's referral to a specialist.
Nevertheless, there was a desire to simplify and structure appointment booking in the healthcare sector and to establish patient services – especially the online booking of doctor's appointments. Due to the complexity of appointment management, samedi resource flow control was gradually developed to break through the walls of the practice and clinic and optimize workflows and make them more efficient through the function of online appointment booking for patients and referring physicians. The e-health web software solution samedi links medical information, makes it available at all treatment-relevant points, and in this way ultimately improves the quality of care for the patients. And all of this is driven by the processes and resources of each individual institution, whether a small practice, clinic or network.
Together with our great team of now more than 120 employees, we are pleased to play a significant role in shaping the future of healthcare on a daily basis. We also receive vigorous support from our office dogs, and we always start the new week well-motivated at our Monday breakfast together – in order to take the digital health world for doctors and patients a little bit further.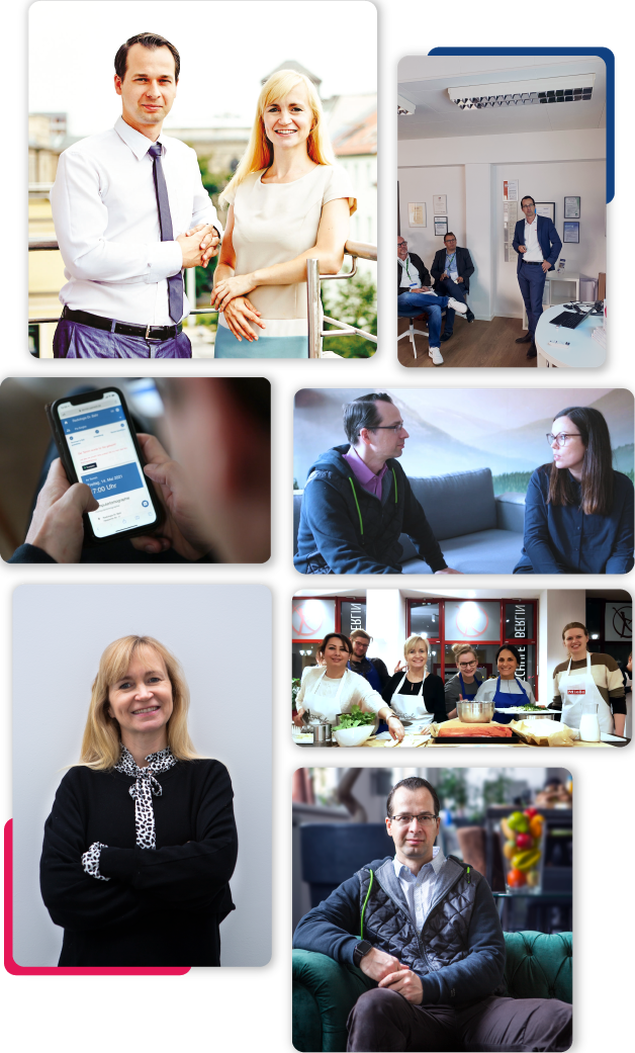 What our employees say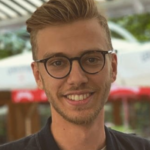 As a digital native, I want to help shape the healthcare of tomorrow.
Thomas
Marketing & Communication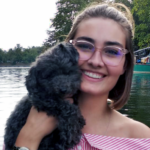 As a former nurse, samedi enables me to contribute to the much-needed digital development in the healthcare sector.
Christin
Project Management
samedi achievements